On August 31, 2022, Jack Northern Vietnam authorized dealer conference for the first half of 2022 was held at the TRONG DONG PALACE Hotel in Hanoi, Vietnam. The conference is the first large-scale conference after the epidemic, the number of participants reached more than 80 people, and many new products and some automation equipment were also exhibited on the spot. The agents were interested in new products and automation equipment, and test it on the machine and record the video.
The meeting was preceded by Mr. Andy, Regional Director of Vietnam. Mr. Andy reviewed and shared the situation of Vietnamese textile and garment, the overall market capacity of Vietnamese sewing machines and Jack's performance in Vietnam, so that the agent knew Jack's industry status and the achievements and shortcomings in the first half year, and gave directional guidance to the work in the second half year.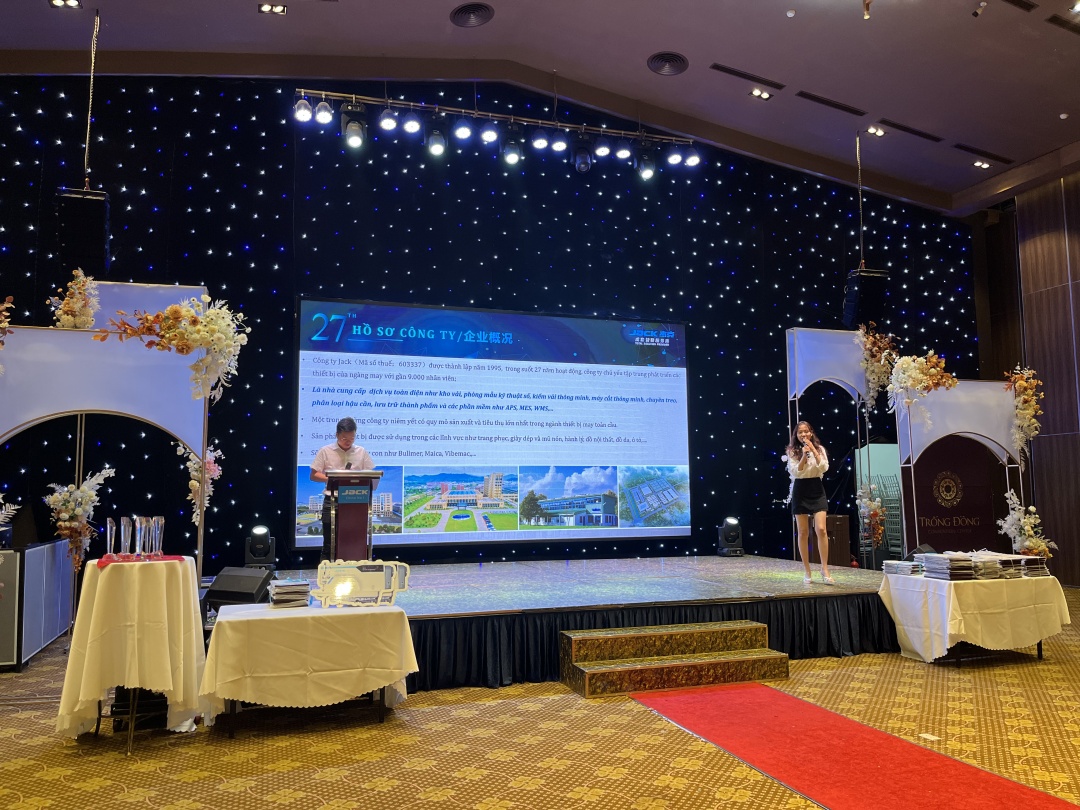 This was followed by Ms. Laurel, she made a market plan for the agent for the second half of the year, and through the specific policy of 4P+2, the present dealers had greater confidence in the next market sales. At the same time, the A4B-A new stepper computerized lockstitch sewing machine was released, and this upgraded lockstitch machine has greatly improved its overall performance, and it is believed that it can become a hit in the Vietnamese market when it is launched.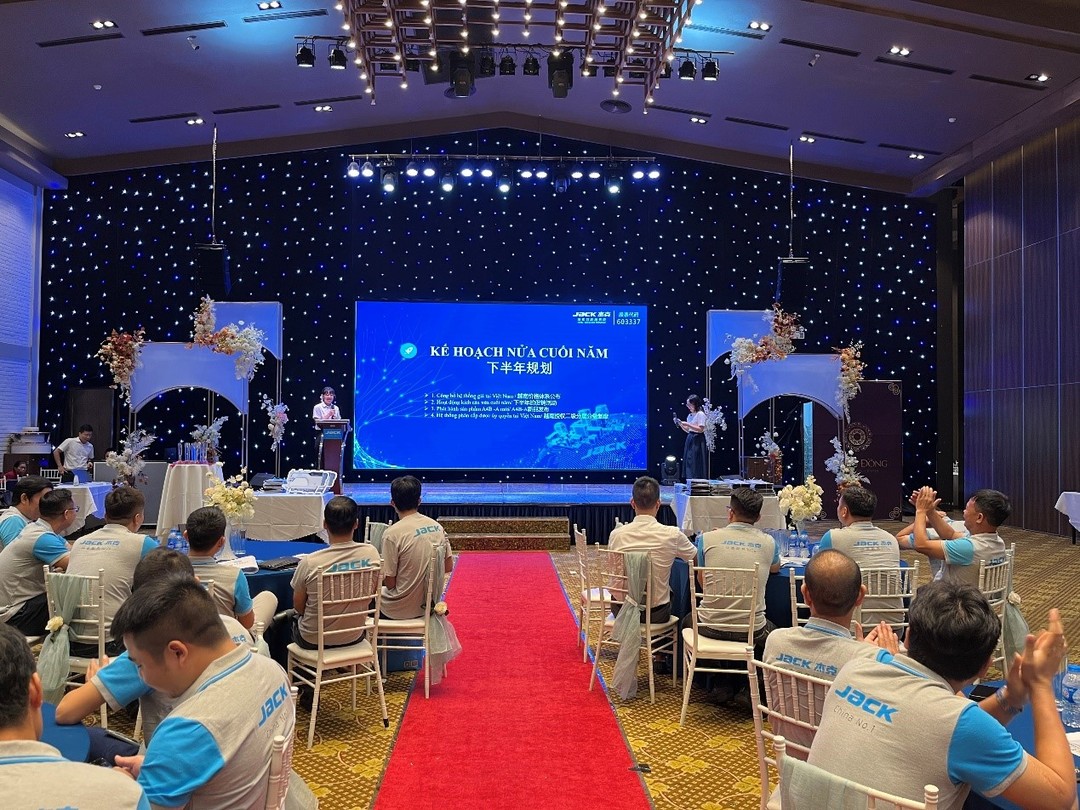 After summarizing and planning, the authorized certificate agent board in 2022 was issued on the spot. Even for authorized certificate agent board arrived late, everyone cherished it, took photos and shared in FACEBOOK. At the same time, awards were given to the dealers that performed well in the first half of the year, and they deserved it.
Through this authozied dealer conference, the relationship between Jack and the agent was brought closer, and I believe that in 2022 Jack can create glory in Vietnam.