27th to 30th July, Jack presented Jack,Bullmer,MAICA brands sewing machine at the 2022 Ho Chi Minh International Sewing Equipment and Fabrics Exhibition.
The exhibition was hot, and Jack's booth was even more popular. As a leading brand that has received much attention from the industry, Jack showed its strong advantages to everyone as usual. As a leading brand in the industry, Jack showed the strong advantages of Jack as usual. The whole-plant planning scheme displayed at the exhibition also attracted a large number of new and old Jack customers.
The Prime Minister of Vietnam Garment Association visited the MAICA-M2512 machine.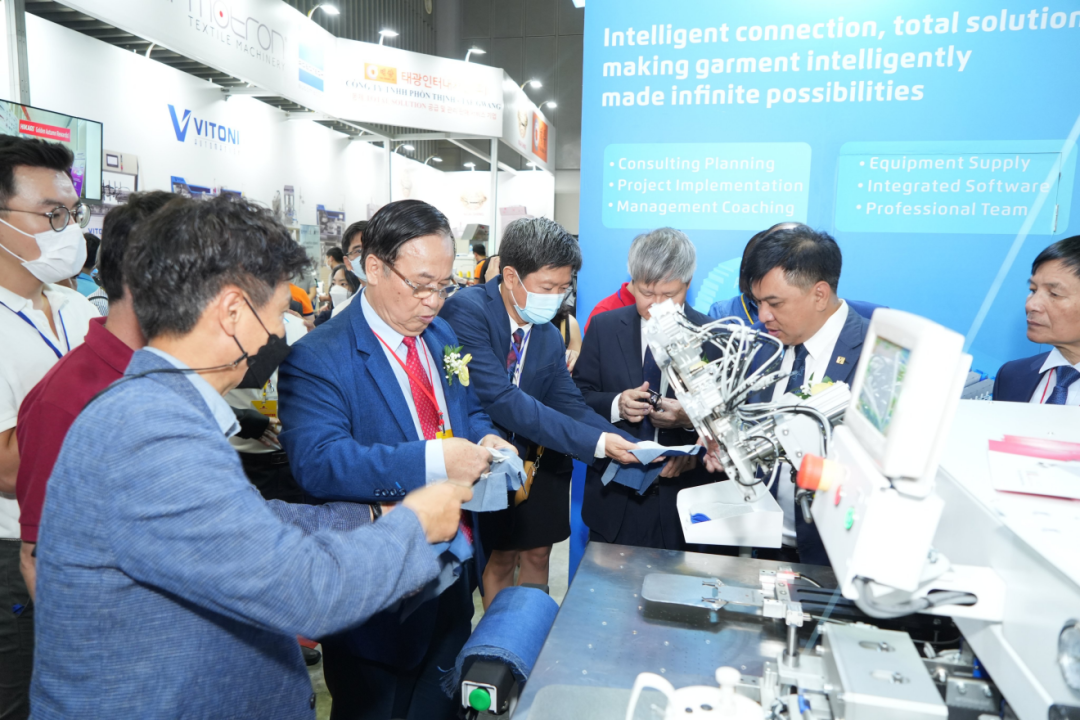 The hanging systerm,Jack sewing machines,cutting machines,spreader machine displayed at the exhibition were shown in detail by the staff and demonstrations.