In the middle of July, the weather is hot. India, which has experienced the second wave of epidemics, has just been unblocked, and some cities are even still in a half unblocked situation. However, in order to increase market vitality, satisfy the needs of garment factories, and boost the confidence of agents, from 17th to 24th July, Jack's 26th anniversary gift-giving activity was continuously promoted in 22 importers and 186 authorized dealer shops in various cities in India, pushing the atmosphere of the gift-giving activity to the top in India, The event was fruitful. During the event, Indian distributors sold more than 3,000 sets of Jack machines.
Buy Jack machines to get gifts. During the event, Jack distributors decorated the event site with tents, posters, display balloon and flowers. The distributors have prepared various beverages and snacks to warmly welcome visiting customers. The sales and technical personnel are fully prepared to demonstrate the performance of the machine to the inquiring customer at any time. The customer tried Jack machines, knew the characteristics of the Jack product, and also understood that Jack is a 26-year-old international brand. They placed orders in a harmonious atmosphere.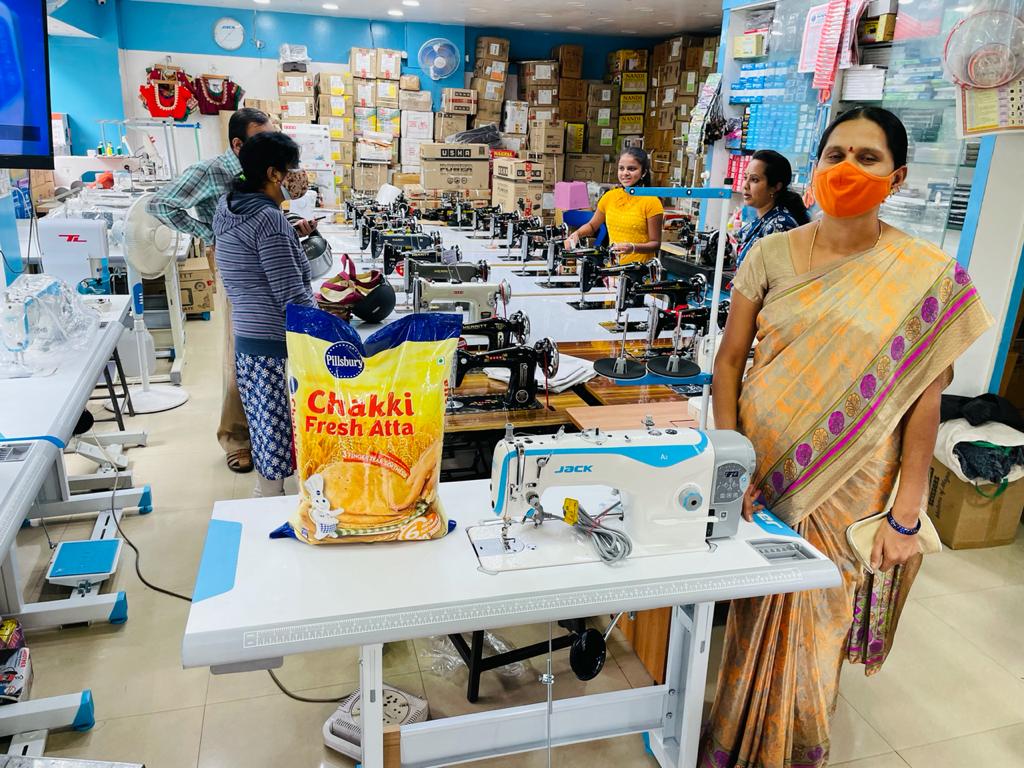 Customers who bought Jack machines and received Jack gifts said that Jack's brand-new authorized store decoration impressed them. After tried Jack machine, the customers thought Jack machines were good-looking and easy to use; especially Jack's products were rich, reliable in quality, and capable, meet the various needs of garment factories.