January 23rd, The first Jack online oversea enduser conference has come to an end successfully. The conference was hosted by Jack, suggested by India agent, mainly toward factory members of one garment exporter association.
Before the conference formally start, the general manager of Jack Stock——Mr.Jimmy gives an inspiring speech to welcome all the association members, the president of the association and Jack agent made warmly greeting to all the participants.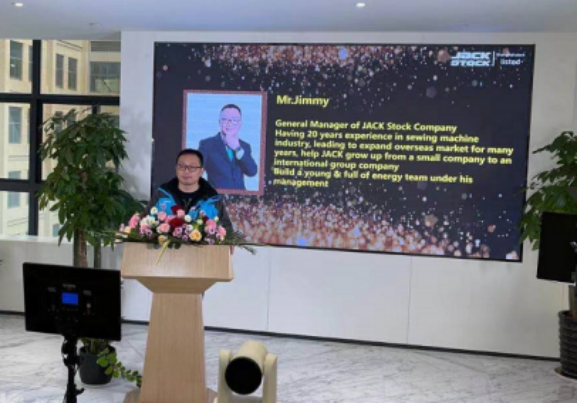 During the conference, the main presenter Mr.Lucian——Sales manager of North India market, gives a comprehensive introduction for IoT, automation, multiple function machine and those products that association members are interested in. After acknowledging the general idea of above products, association members got a real machine demo through the moving camera lens, which leaves them a deep impression for "Jack Total Solution for Garment factories"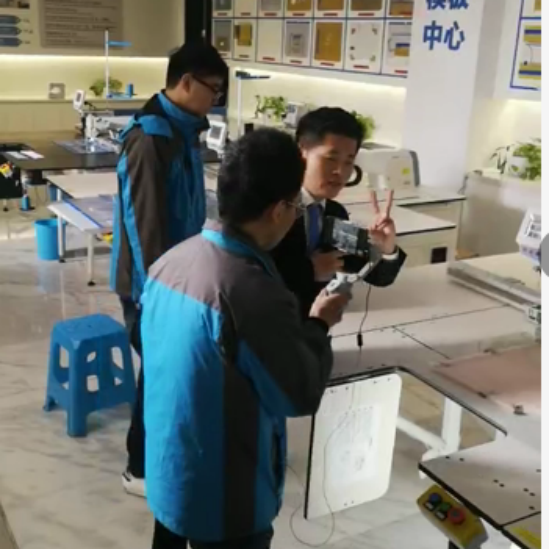 Due to the Covid-19, the international business was once seriously influenced, but Jack group never stop exploring in the business, in year 2020, Jack oversea team has organized hundreds of online broadcast and conference, even though the oversea salesman are not able to travel in the market, they still make their effort to promote new technology and share garment craft knowledge to help customers to improve their efficiency.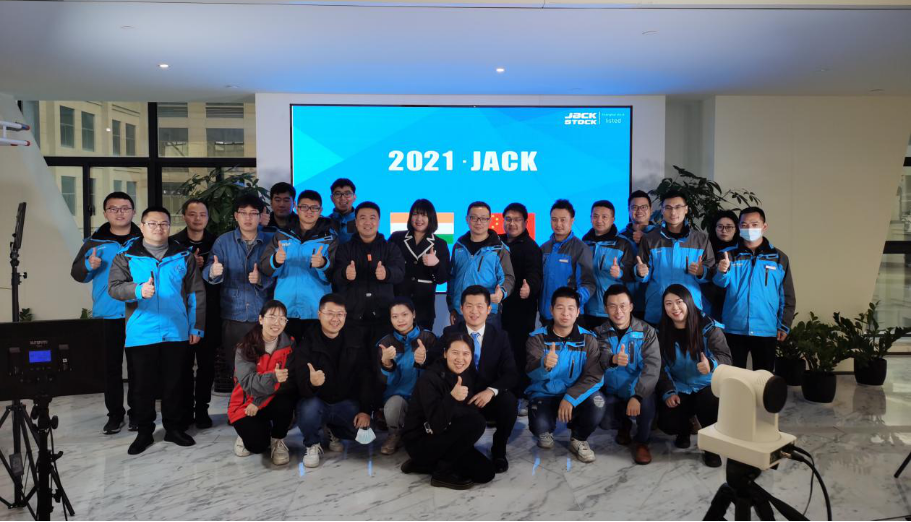 After the conference, the president of association sends appreciation to us, and gives Jack team great affirmation.
Just like what Mr.Jimmy said in the summary phase, this conference is just a start, Jack is always looking forward for any possibility for double side cooperation and win-win. Jack will keep going on improving ourselves and provide the most valuable solution and service to the customer.