Abstract: Where did Pakistan friend visit in China?
From 18th.Nov to 22th.Nov, 23 Pakistani garments senior executives visited and communicated with Jack company and some domestic garments factories under the leadership of Jack Pakistani agent M.Ramzan.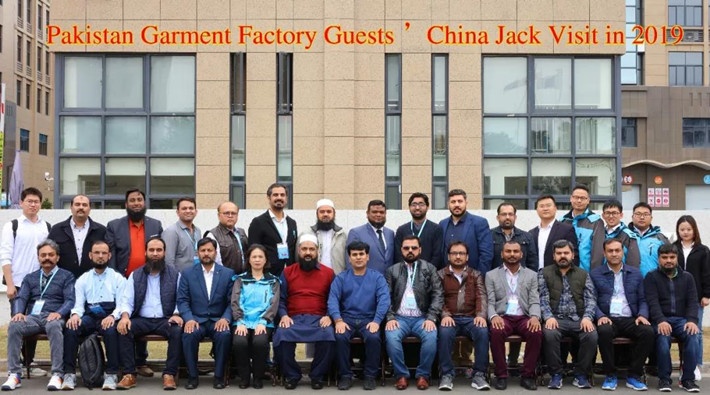 On 18th.Nov, accompanied by Jack's family,Pakistani friend toured some historical sites and felt Chinese natural spirit in Wuhan.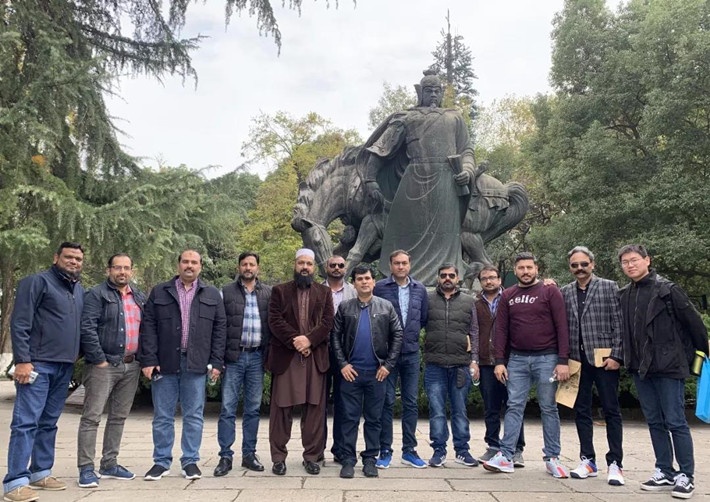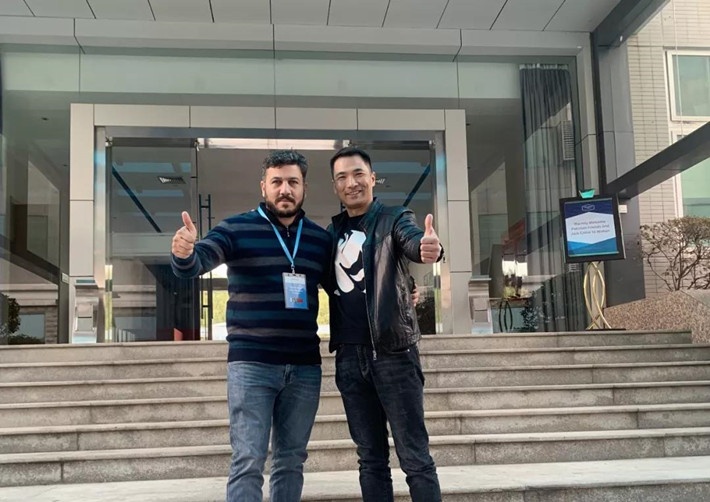 Our Pakistani friend can't waiting to visit local good garments factories even the cold weather. They visit Wuhan knitting factory--Yu dahua garments factory, Xinhe garments factory to understand Chinese garments enterprise manufacture mode and operation mode under the leadership of local Jack agent.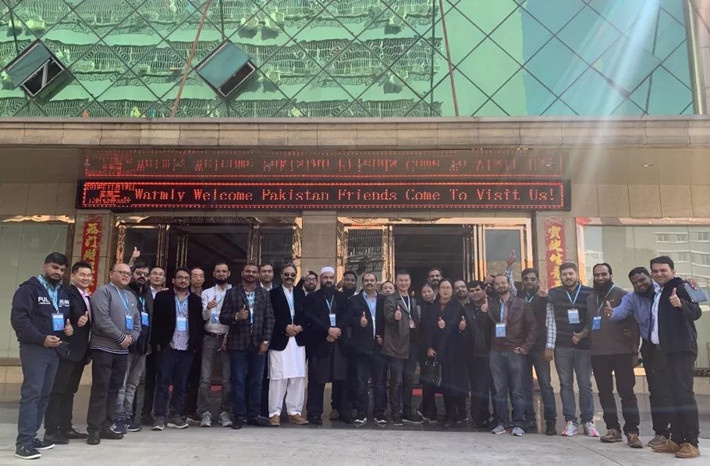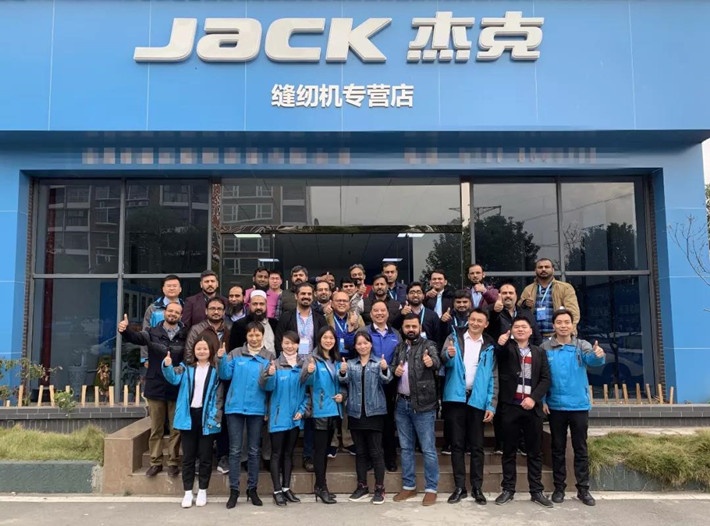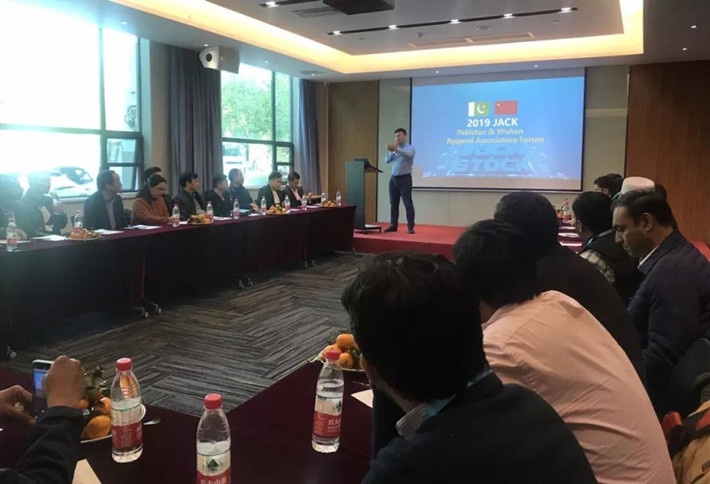 After visiting, we hold a special colloquium which invite Hubei garments chamber of commerce and some excellent Wuhan garment company to join together. The secretary general of Hubei garments chamber of commerce Ms Zhou, Wuhan Jack agent Mr.Wu,Mr Huang,Wuhan Xian Piaopiao(HK) garments company Mr.Liu,Wuhan Herong garments company etc attend this colloquium. Pakistani friend try to know Wuhan textile,garments market situation,meanwhile, both of them have deep communication about garments industry development trend,and cooperation chance under new situation.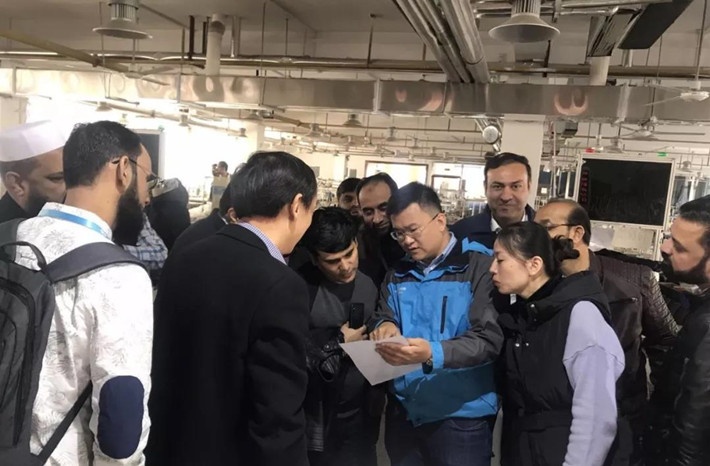 On November 20th,Our customer visited the Yichang Fuyi garment denim factory which process Levi's jeans together with Mr. Deng, the agent of Yichang Jack,and discussed technical issues with the technical director of Fuyi denim factory, such as quality inspection arrangements, rework rates, and washing equipment, washing method, air release time of denim fabric, etc. Pakistani friends expressed that although the exchange meeting was short, the collision between the two parties brought many surprises and looked forward to future cooperation between the two parties.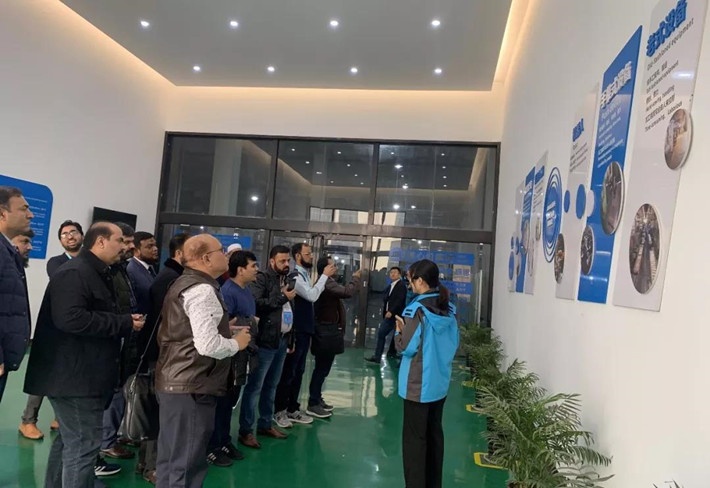 On November 21, Pakistani friends rushed to the final stop of this trip: Jack Sewing Machine Co., Ltd.
Pakistani friends visited the Jack Cultural Gallery, the intelligent production line, and the Jack exhibition hall of Jack's full range of intelligent products. They not only have a detailed understanding of the main production processes and Jack's full range of products, but also have a comprehensive understanding Scale strength, research and development strength of Jack's company. Highly praised Jack's product quality and enthusiastic service, and all look forward to reaching long-term cooperation with Jack.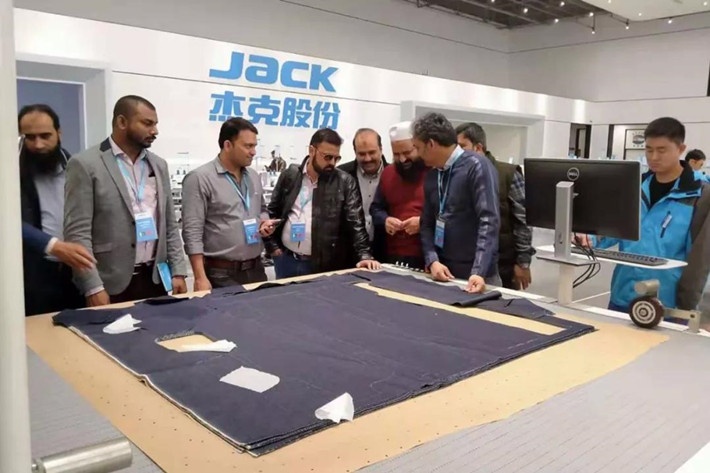 During the visit in the exhibition hall, Pakistani friends were attracted by Jack product A5-H and C5-5-M04 / 435 which are denim customization, especially the live 8-layer denim stitching, Pakistani friends were amazed by smooth sewing and beautiful stitching. In addition, Jack's intelligent, automated products such as eyelet machine, 3020TDB bag attaching machine are also favored.
In the afternoon of the same day, Pakistani friends rushed to the Jack Linhai factory area, visiting the cultural gallery and the workshop of spreaders, template machines, pattern machines, special machines, and verified the diversity, standardization and professionalization of Jack products with their own eyes. Praise the important advantages of spreading machines, cutting beds, etc. to improve work efficiency and reduce labor costs.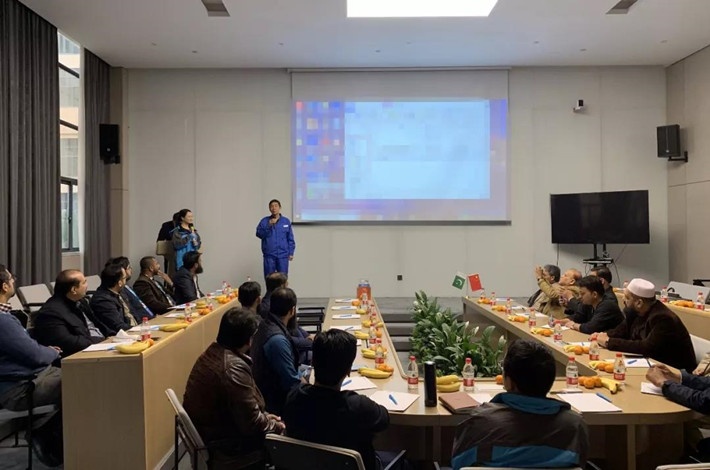 After the visit, the two sides held a communication meeting on the topic of "Smart Manufacturing". Mr. Zhao Xinqing, Chairman of Jack Co., expressed a warm welcome to Pakistani friends. He said that the "the Belt and Road initiative" promoted China's industrial upgrading, improved production efficiency and globalization participation, while bringing huge opportunities to the rest of the world. It also takes the friendship between China and Pakistan to a new level. Jack is also approaching the hearts of the two countries public through the "Jack Power". In the future, while providing high-quality products, Jack will also make full use of the huge R & D center and technical teams at domestic and abroad to provide local services and technical support. Providing a win-win global cooperation opportunity and contributing Jack's strength to the Pakistani apparel industry!
"There is a saying in China that seeing is better than a hundred words.Jack brand is also loud in local market,but the shock is different as usual that feeling Jack's strength in person! Thanks Jack for providing us this study tour. This tour not only understand Jack's company, but also China's clothing technology. I hope Jack can organize more such events in the future! "
Pakistani Friends expressed their appreciation for the Jack brand, and in the exchange meeting, they hope Jack can continue to go ahead, never stop, and energize the industry. At the same time, they also hope to use Jack's strength to consolidate the advantages of the Chinese clothing industry,to increase bilateral visit and interaction,to Strengthen the cooperation,to promote development and achieve a win-win situation.
Written & Translated by Ariana