With the support of Jack sewing machine Co., Ltd & Jack Machinery Import & Export, on October 21st, Bangladesh garment factory customers were invited to start a five-day trip to China.
On the day of the visit to China, accompanied by the Jack Bangladesh marketing team and the domestic marketing team of Zhejiang Jiaxing, the customers visited Ruimei Fashion Garments and Seven Color Wolf Garments in Jiaxing which all using Jack machines.Ruimei has its own professional research department, design team and large-scale workshop in just nine years. For the production capacity, Seven Color Wolves has three times as much as Bangladesh.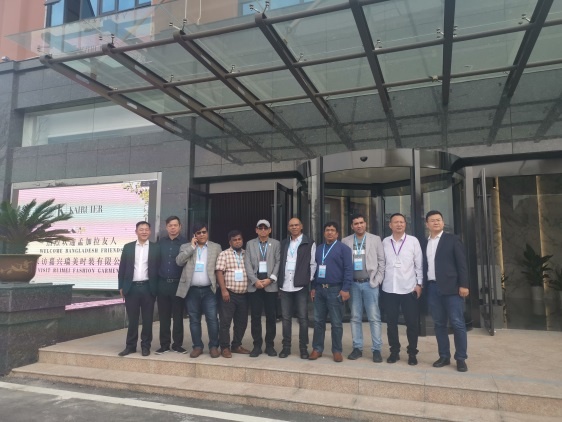 Garment factory owners warmly welcomed the arrival of the Bangladesh customers, and the two sides also exchanged in-depth experience in production management and company operation.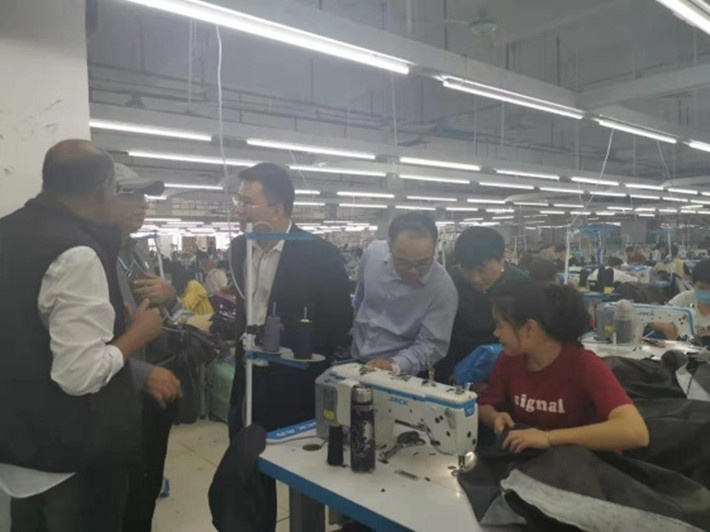 On October 23, Bangladesh customers arrived in Taizhou and visited the Gangbo Factory in Huangyan, a standard factory that uses all IoT machines. During the visit, Bangladeshi customers expressed a deeper understanding of the future development trend of sewing equipment. Mr. Arif said that if the Bangladeshi factory is going to do so, it will take a long time, but they will go to this direction step by step, because we need to follow the trend also. On the same day they also visited Bullmer for automation equipment to feel the intelligent from German brand, and for Jack special machine, customer have a strong interest in this and tried machine by themselves.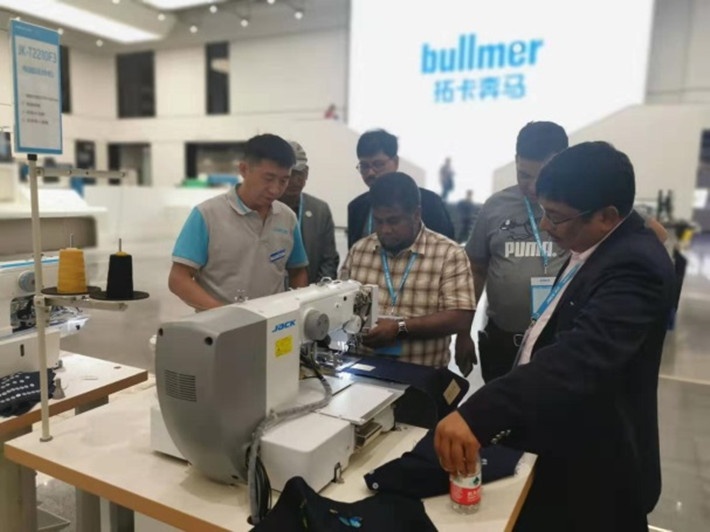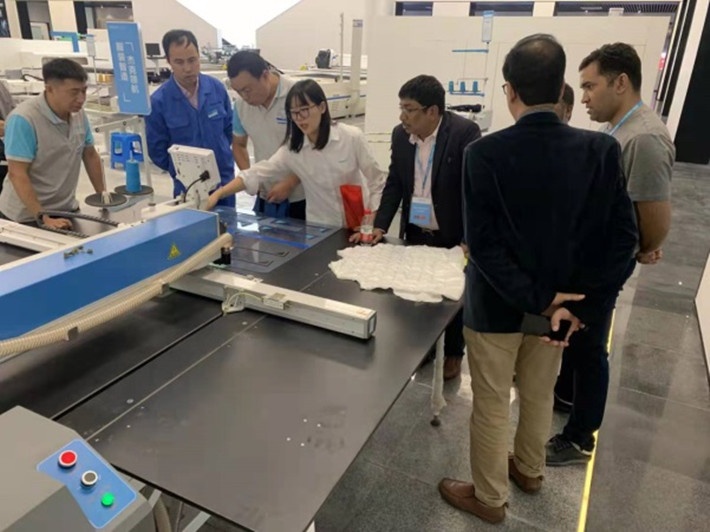 Following days, Bangladesh customers also visited the automated production line, single needle machine and overlock machine production line and Jack showing room in Jiaojiang. When visiting the cultural corridor, customers were amazed at the development Jack group. Actually, Jack Company specially designed a shirt production line for our honorable visiting customers this time. The customer was very satisfied with the performance of the products and also discussed with technician, including some attachments after personally experiencing the machine.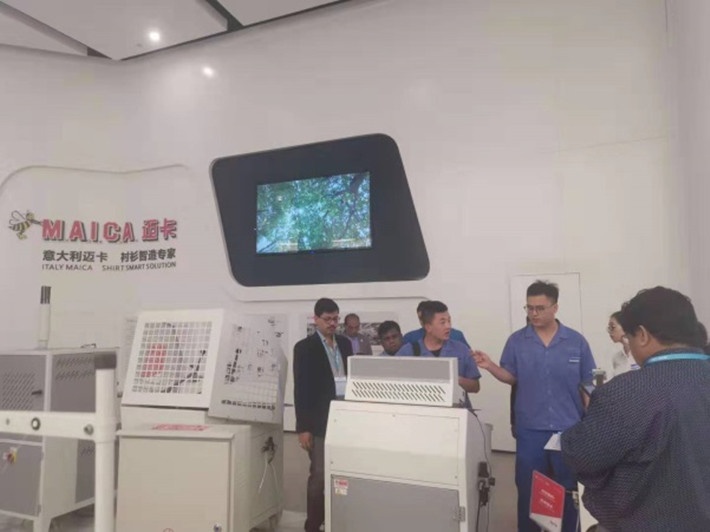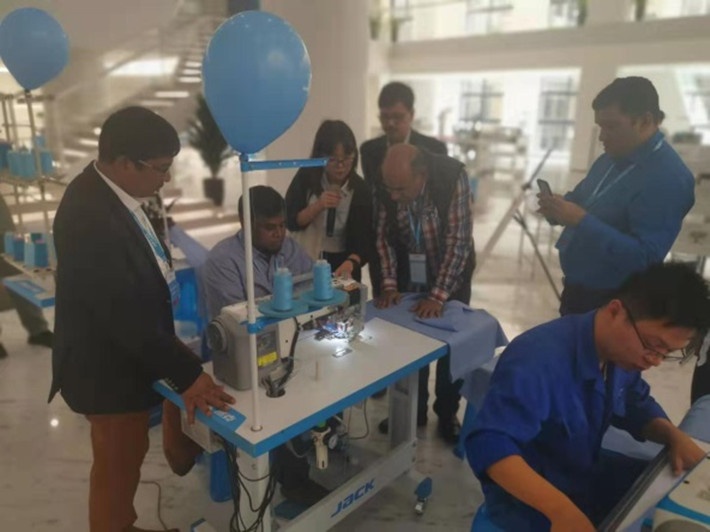 After the visit, the two sides conducted in-depth discussions on their concerns through the symposium. At the meeting, Jack General manager Mr. Jimmy expressed his warm welcome to the arrival of Bangladesh customers and he also said that Jack is currently committed to providing customers with a complete set of solutions. In addition, during this meeting, BULLMER, MAICA, VI.BE.MAC and JACK jointly introduced the history and main products of each brand to customers.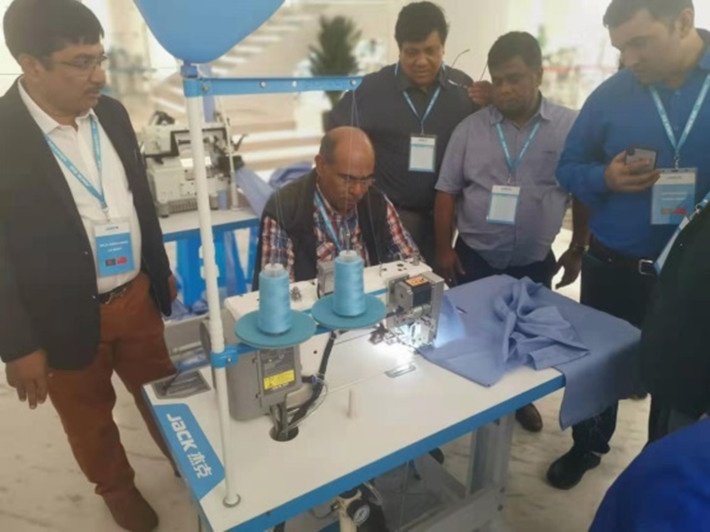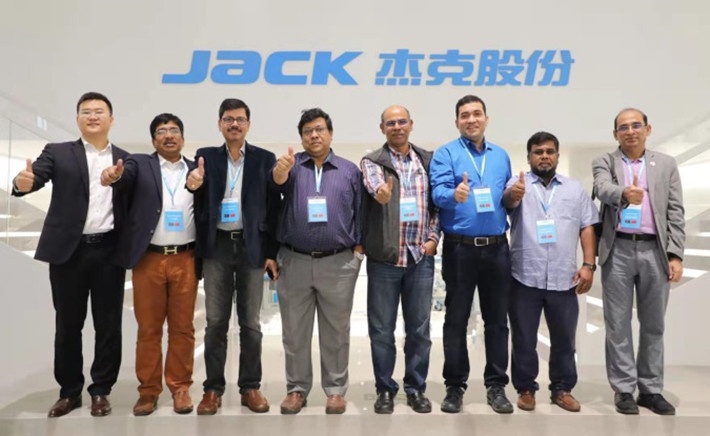 In future, Jack, as a leader in the industry, will further develop its own capabilities and continue to advance in the transformation and upgrading of the global apparel industry. We keep customer-focused no matter from technical support, parts management, information management, and service management, to create a value for a customer to make a full range of benefits. To provide a strong Jack power for the sewing industry, clothing production industry!