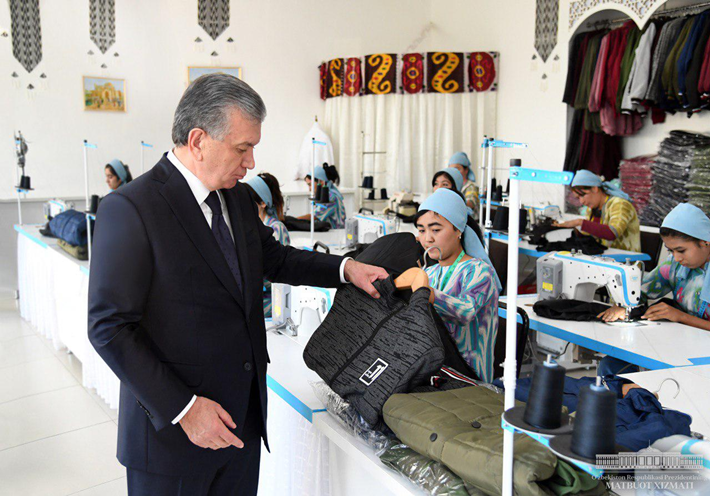 It is understood that the factory's products sell well in Asian and European countries. In 2017, nearly $2.14 million worth of products were exported, and in 2018 the figure exceeded $2.873 million, creating more than 300 permanent jobs and 250 seasonal jobs for Uzbekistan.
Jack contracted all the sewing equipment in the factory, which not only created a large number of local jobs, but also trained a number of industrial talents for Uzbekistan.
Uzbekistan, with its long history and cultural heritage, is rich in natural resources and is the sixth largest cotton producer in the world. The textile industry is also developed. From the procurement of raw materials to the release of finished products, a complete "industry chain" has been formed here. As a friendly neighbor of China, Uzbekistan and China were closely linked by the ancient "The Silk Road" more than 2,000 years ago. In 1992, China and Uzbekistan issued a joint communique on the establishment of diplomatic ties, formally announcing the establishment of diplomatic ties between the two countries.
Through the "Belt and Road", China has provided opportunities and platforms to the world, and has brought development and a win-win situation for the whole world including Uzbekistan. In a different way, Jack is also contributing to the "Belt and Road" construction to bring the hearts of the two peoples closer together.
In April, Qiu Yangyou, general manager of Jack sewing machine department and BAKHTIYOR MUKHAMMADSAIDOV, president of the association of textile and garment industry of Uzbekistan successfully held their first business talks and signed the cooperation framework agreement in Tashkent, capital of Uzbekistan.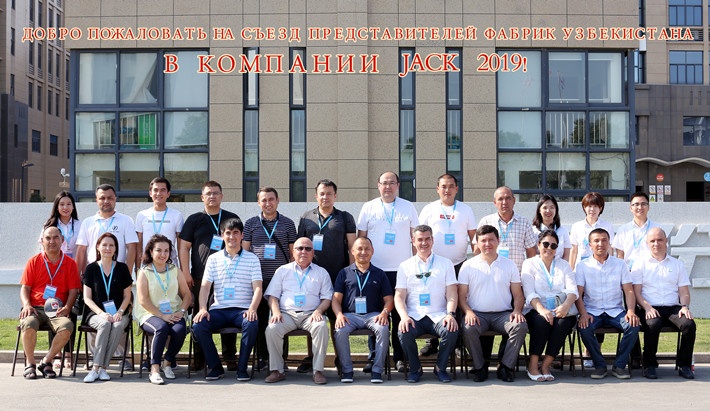 In July, Uzbekistan textile industry representatives visited Jack, China. Accompanied by Jack International trade staff, as well as the domestic marketing Zhejiang team and the Jiangsu team, representatives visited the garment factory using Jack products such as Bosideng and Shangcheng and exchanged in-depth exchanges on production management and company operations between the two sides.
As the industry's leading manufacturer of sewing machinery, Jack is not only in Uzbekistan, but Jack Blue covers most countries in the "Belt and Road". While serving local garment manufacturing enterprises, it serves the local economic and social development, and the service has comprehensively promoted the construction of the "Belt and Road".