From August 22 to 25, 2019, Jack participated in the 8th Cambodia International Textile and Garment Machinery Exhibition held in Diamond Island, Phnom Penh, Cambodia.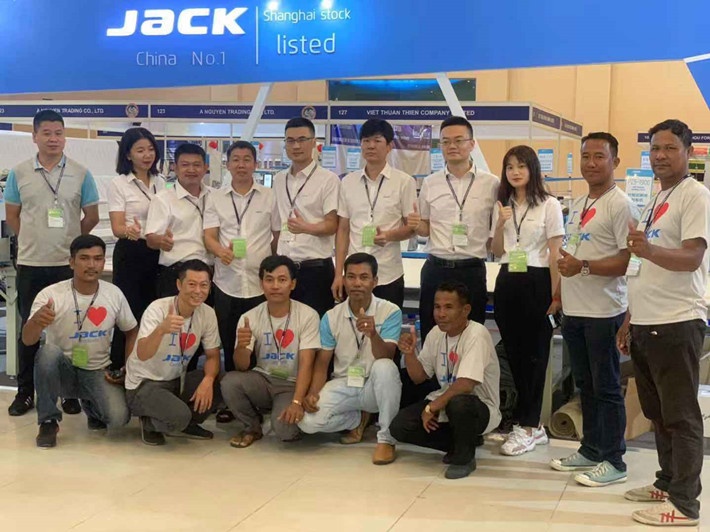 At this exhibition, Jack exhibited a number of automatic machines such as spreading machine, washing label setter, programmable electronic large-area pattern sewing machine with laser cutting device, automatic pocket welting machine and electronic button attaching machine, which attracted the attention of countless large garment factories.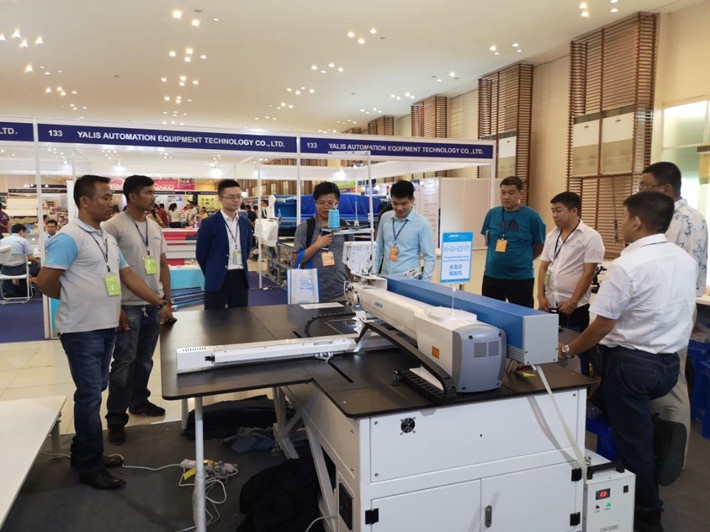 Everyone was shocked by Jack's strength and praised Jack's development. Some customers who came to invest from China called themselves a loyal fan of Jack. Even the factory owner placed an order on the spot after watching the show, requesting that the exhibition machine be sent to the factory immediately after the end.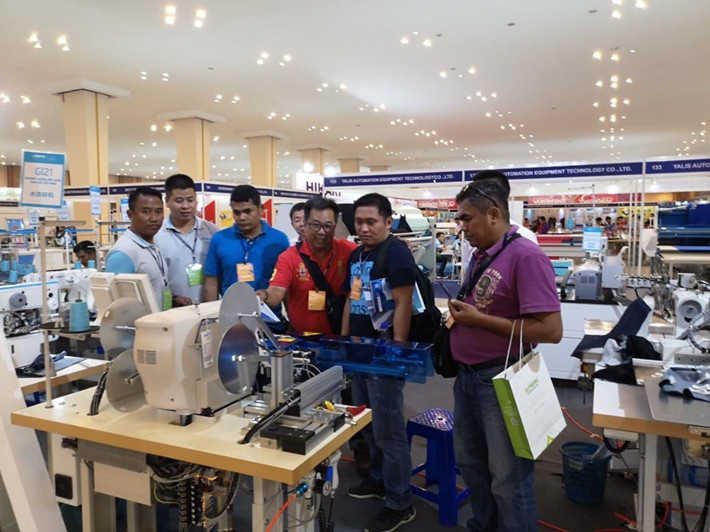 At the exhibition, large-scale Chinese garment factory owner, the Korean-owned business owner, the local Cambodian small workshop owner, etc. all visited Jack's booth and expressed his appreciation for Jack. It is worth mentioning that some important government officials in Cambodia also attended the exhibition and expressed high recognition to Jack.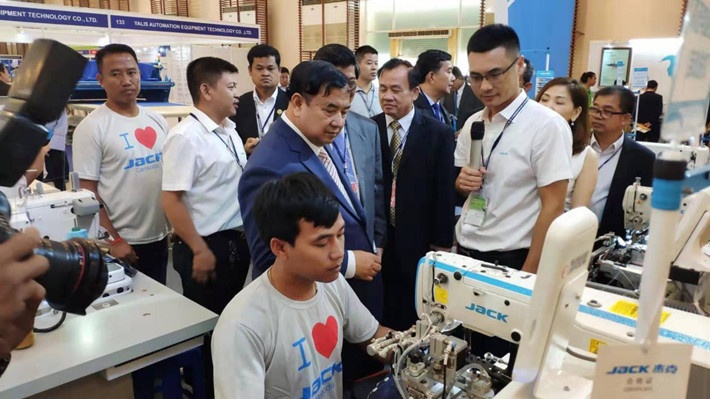 Jack is rising at a steady pace every year in Cambodia, which is inseparable from the hard work of distributor and customers, especially the support of Mr. Shen, general manager of SEDUNO INVESTMENT CAMBO FASHION CO., LTD. This factory has purchased more than 3,000 Jack machines and equipped with the latest high-end machines.
On the first day of the exhibition, Mr. Shen led the team to Jack's booth and personally experienced the laser cutting performance of programmable electronic large-area pattern sewing machine which made him satisfied and place orders on the spot.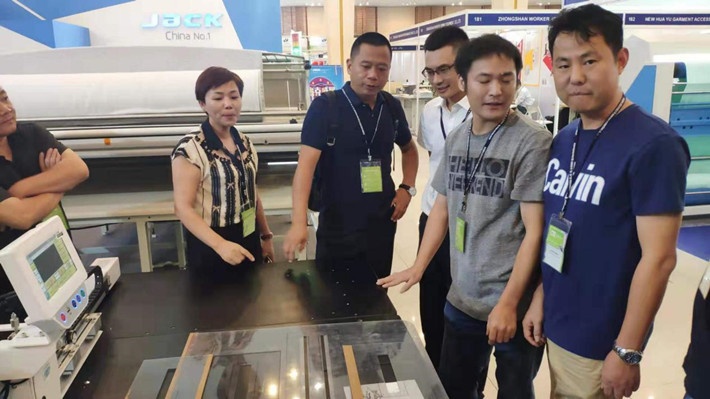 Exhibition was successfully concluded on August 25th. This exhibition not only promoted the communication with the end customers, but also further enhanced the Jack's local brand awareness.