From 7.22nd to 7.28th, the owners of the Uzbek factories and the leaders in light industry ended the six-day visit to the Chinese garment factories.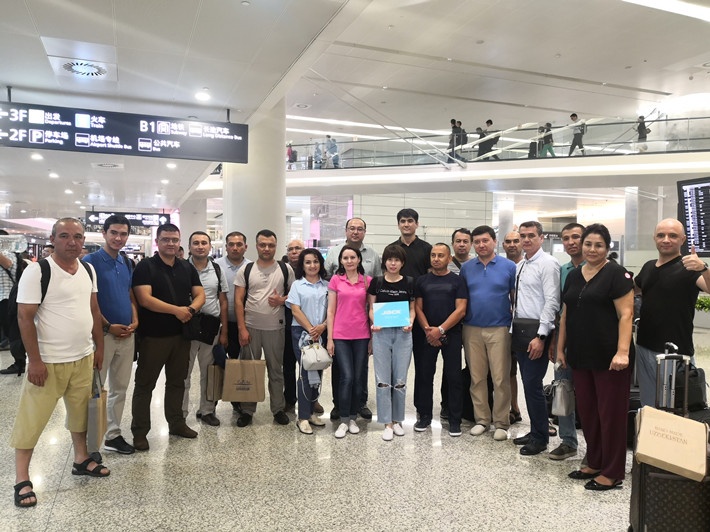 After arriving in Shanghai, everyone was excited and could not wait to visit the factories. From 7.23rd to 7.26th, they went to Nantong, Gaoyou and Haiyan, visited the different kinds of garment factories,such as Bosideng and Shangcheng.

The factory owners warmly and cordially welcomed them, led them to visit the factories, and introduced their garment factory situation and share management experience.The automation equipment, which left a deep impression on them,they said the automation equipment not only benefits factory management, but also improves work efficiency.
Besides,they also visited Jack's three major factories. They learned about Jack's current IoT sewing machines in Xiachen factory,and also visited Jack Linhai and Jiaojiang factories with Bullmer, VI.BE.MAC and MAICA team.They expressed their appreciation for the rapid development of Jack in recent years.

The trip to visit the garment factories in China gave them great inspiration to improve the Uzbekistan garment industry, and improve the operation and management of the garment factories.