On July 23, the Jack Hanoi office conducted a 3-day programmable large-area pattern sewing machine template training, and more than 30 technicians were attracted to participate in the training.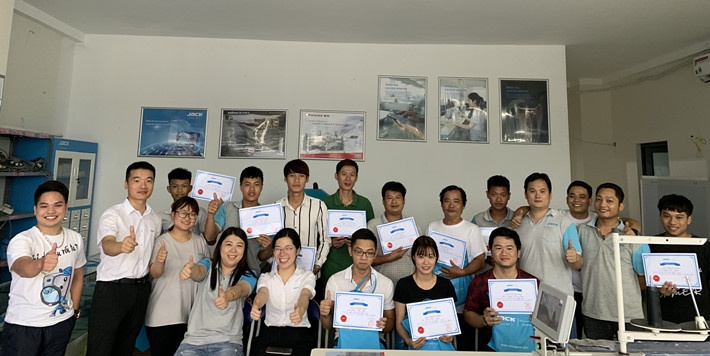 The first two day of training was mainly for theoretical study. Ms. Deng, the training instructor, gave a major introduction on how to use template in different part of making clothes, how to make CAD and also how to make template with engraving machine. During the training, the participants listened positively, made notes carefully, and raised their hands to ask questions from time to time. As for the doubts raised by the students, Ms. Deng also answered them one by one in a timely manner. The classroom learning atmosphere is very harmonious.

The last day of training was a demonstration of the actual operation. After a systematic understanding of theoretical knowledge, students actually operate well. The technicians said that this study was a very good opportunity for them, because Jack's training always made them very productive. Agents and technicians have indicated that they will always support Jack's training activities and make progress with Jack's stuffs.

3-day training of programmable large-area pattern sewing machine template ended successfully. Finally, the Jack team took the exams on the theory and operation of the trainees and issued certificates to those who passed.