Guadalajara is the third largest city in Mexico and a big market for domestic demand. Jack first came to this beautiful city to participate in the exhibition. Once exhibited, Jack Blue quickly became famous among customers.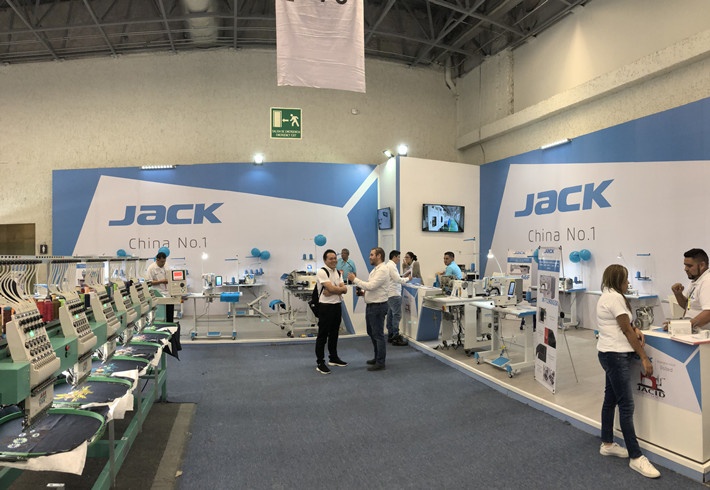 The July 16th INTERMODA was held at EXPO GUADALAJARA as scheduled. It is reported that the exhibition is the largest exhibition of clothing and sewing equipment in Latin America. Of course, Jack will not be absent from such a large exhibition, and JACK obtained largest booth in all the sewing equipment booths, the booth was designed with Jack Blue's standard design, and instantly stood out among the many booths.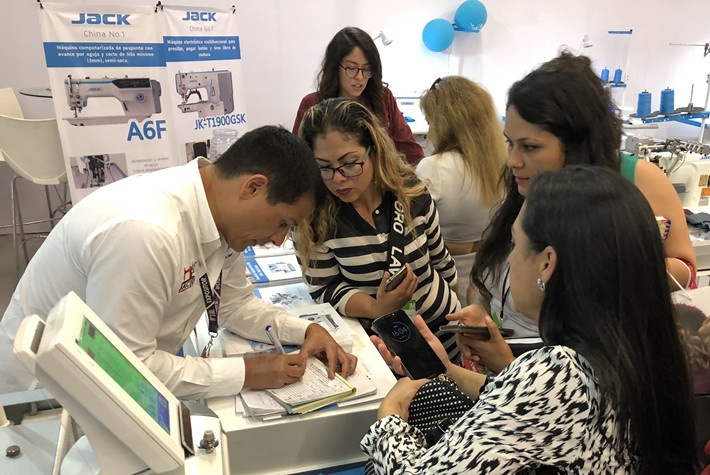 The exhibition lasted for 4 days. During the four days, whenever the time came to 11am, it was always found that Jack's booth was crowded with customers who came to visit. The salesmen tried their best to show the outstanding performance of the Jack machine to the customers. And when customers ask for price, they will always be amazed at the incredible price. Even our competitors can only say that Jack's booth is always the most crowded booth.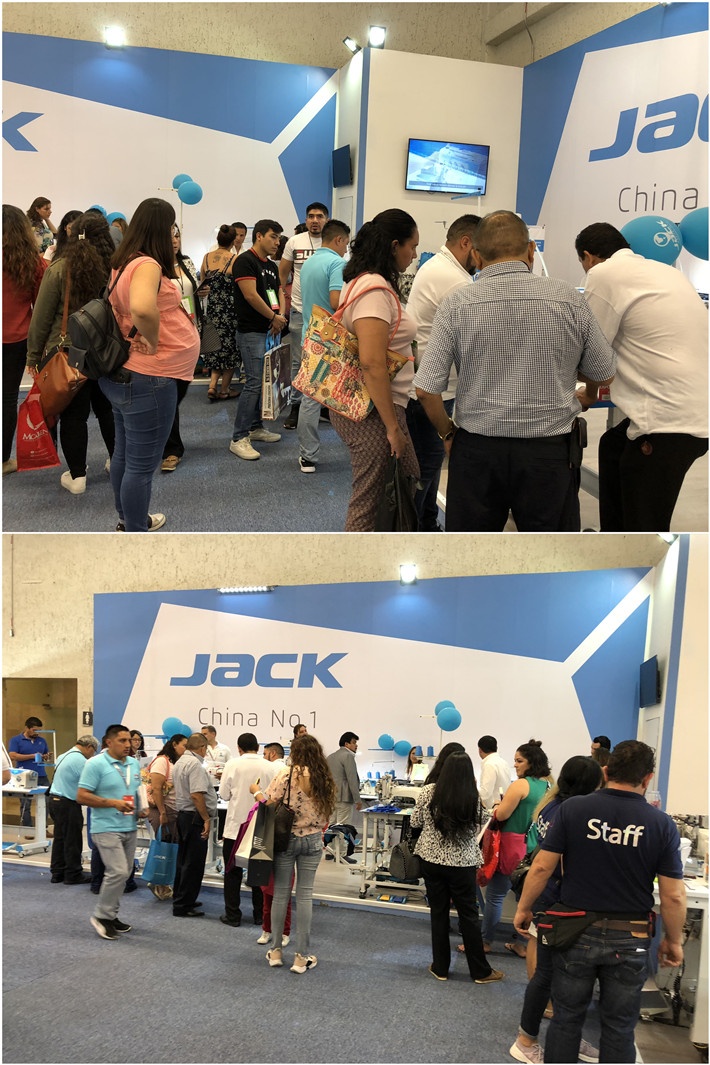 So which machines are most popular with customers?
A6F, A5, C4, JK-T1900 and JK-T5878 series
Once Jack star product series appeared, a stream of customers was attracted to stop and watch, they communicated with the staff from time to time to further understand the performance and operation of the product. At the exhibition site, some customers even place orders of JK-5878-58 directly to the staff.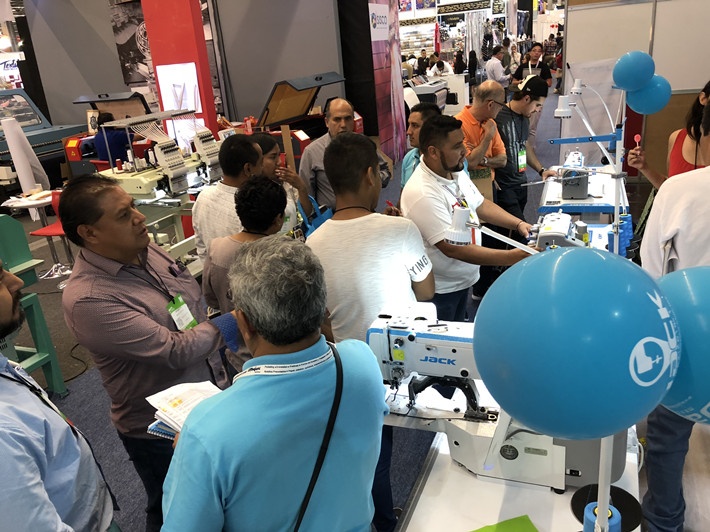 Four-day exhibition has been successfully ended, but we all always on the way to provide customers with high value and high quality products.