Milan, the world-famous fashion city, which lead Italian economy and industry. When Milan Fashion Week is coming, we also welcomed Italian first sub-dealer conference. From various cities of Italy, more than 110 dealers gathered at the meeting to learn about Jack and witnessed the amazing development of Jack in the Italian market.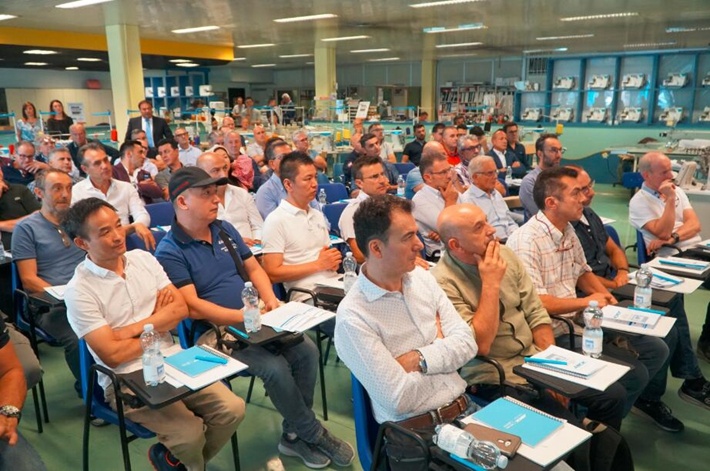 Mr. Robin, Sales Director of Europe and Central Asia, introduced the development history of Jack and the extraordinary achievements that Jack has made in recent years. It helped Jack family members to learn more about Jack's influence in the field of sewing machines in China and also in the world, offered a feast for the hundreds of guests present.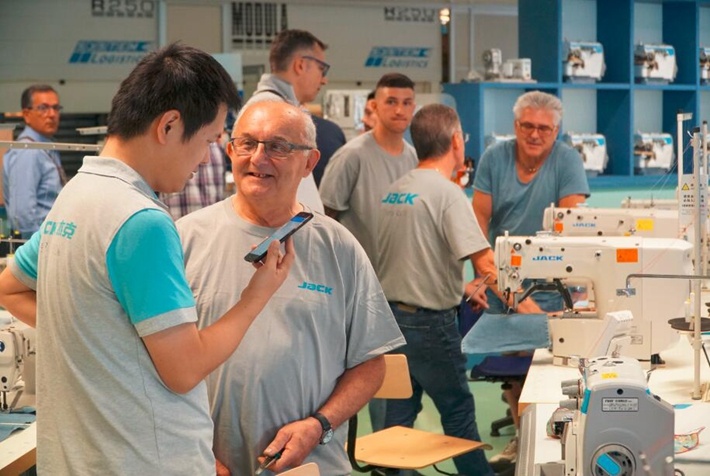 The guests present were amazed at the size of Jack:
"I know Jack just now. And after today, I got to know Jack more deeply. It turned out that Jack is not only China NO.1, but also do very well in other countries!"
Then, the Italian distributor Mr. Mauro introduced the main personnel who attended the conference and also shared with sub-dealers the history of cooperation between FUSE company and Jack company, explained the reasons why they choose Jack and support Jack so many years.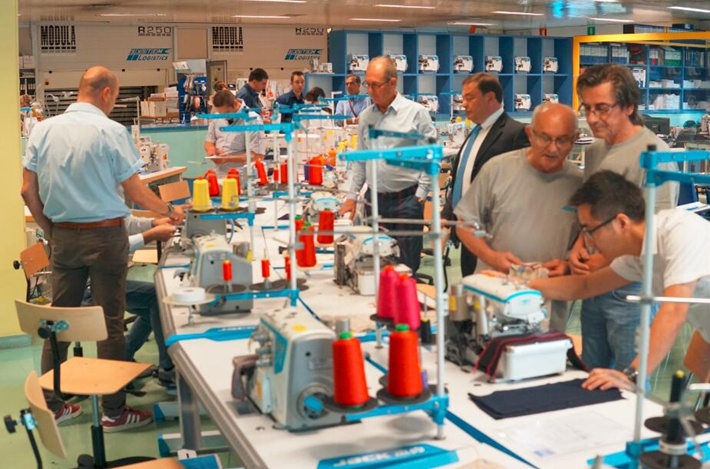 A series of Jack "star" products that are favored by users at home and abroad were showed at the conference: Speaking computerized lockstitch machine A4, Thread cleanness computerized lockstitch machine A5, High speed automatic overlock machine C4, High speed automatic overlock machine with pneumatic suction device C5, Programmable electronic large-area pattern sewing machine, etc.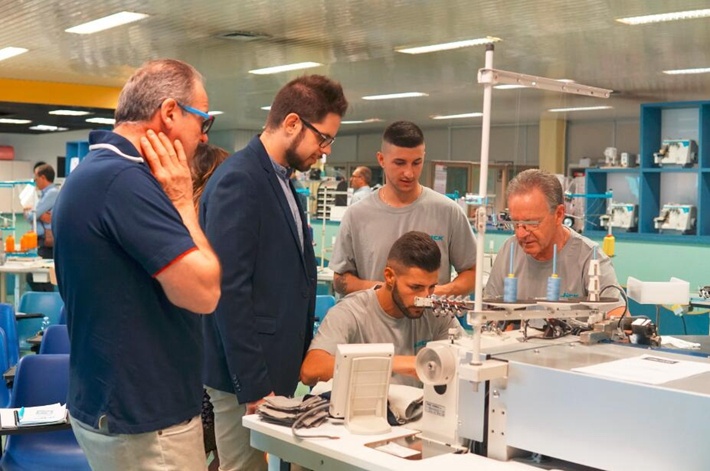 Mr. Andrea, the manager of FUSE company, introduced the new products to the sub-dealers. The guests present showed great interest in this series of automated and intelligent sewing equipment. They asked about the functions of the machine in detail. At this process, Mr. Andrea patiently answered all the questions to help further understand the Jack machine.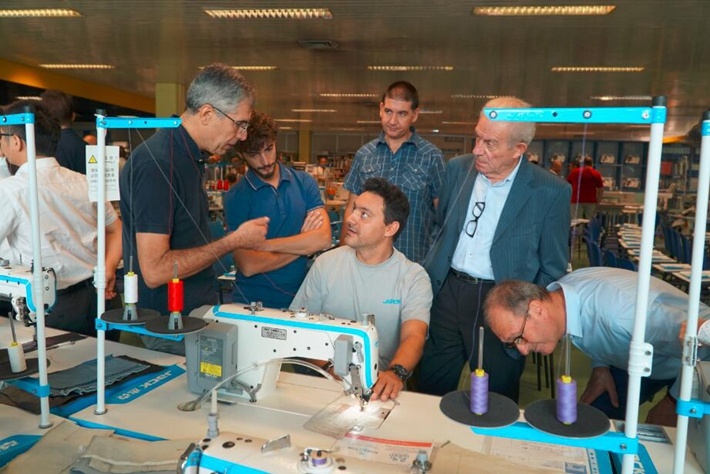 After lunch, in order to thank the dealers for their support for Jack's development in the Italian market. The grand award ceremony and promotion activities were held at the conference. In the experience sharing part, the various sub-dealers also spoke freely, sharing with other Jack family members the problems and accumulated sales experience of selling Jack machines in their respective regions. Some of the Jack family members volunteered to take the stage to play the daily sales scene. The whole conference was full of laughter and excitement.

This Italian sub-dealer conference is a historic meeting of Jack in the Italian market. It not only received local Market attention and recognition, but also opened a new chapter of Jack in Italian market. After the conference, the dealers expressed their gratitude to Jack company and FUSE company for providing such an opportunity to learn more about Jack, which greatly increased their confidence in selling Jack products. They look forward to seeing Jack next time.
Written & Tanslated by Delora