The CAITME exhibition in Tashkent, Uzbekistan, which lasted for 3 days, came to an end.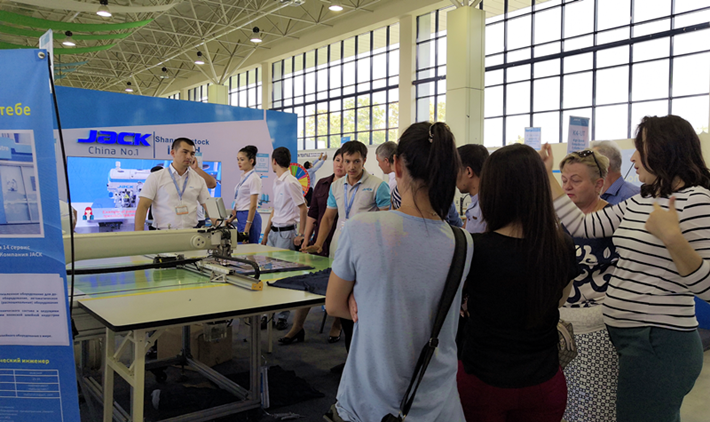 The exhibition showed a series of automatic and intelligent sewing equipment, such as thread cleanness computerized lockstitch machine A5, computerized needle feed lockstitch machine A6F, high speed automatic overlock machine C4, super high speed power saving overlock machine E4, automatic pattern sewing machine and so on, which attracted a large number of exhibitors to stop in front of the booth and crowded the whole passage. The hot scenes and super-high attention can also be seen as the signal of huge business opportunities in the overseas market for sewing equipment made in China.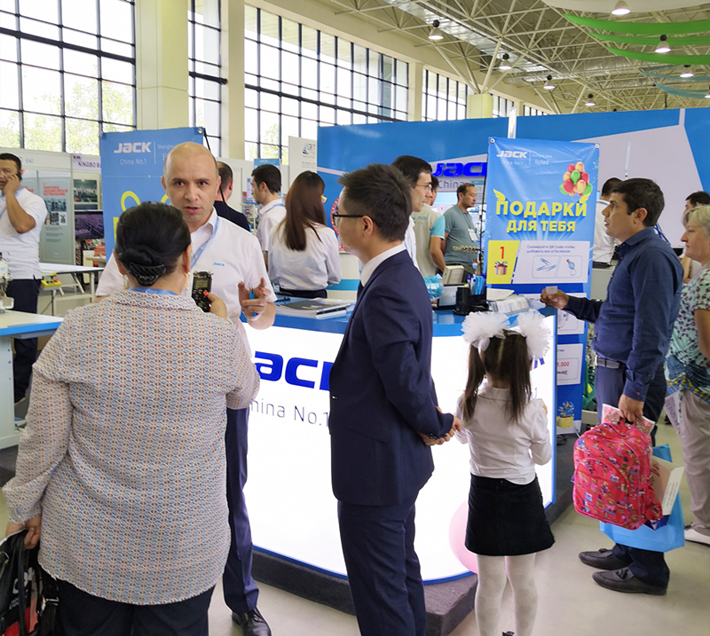 In face of such enthusiastic "fans", our staff also introduced the different machines with suitable garments and product advantages to every "fans" with enthusiasm, patience and carefulness.
It is understood that the customers on the scene have a strong interest in Jack's automatic pattern sewing machine as well as automatic buttoning machine. At the same time, thread cleanness computerized lockstitch machine A5 has attracted rave reviews.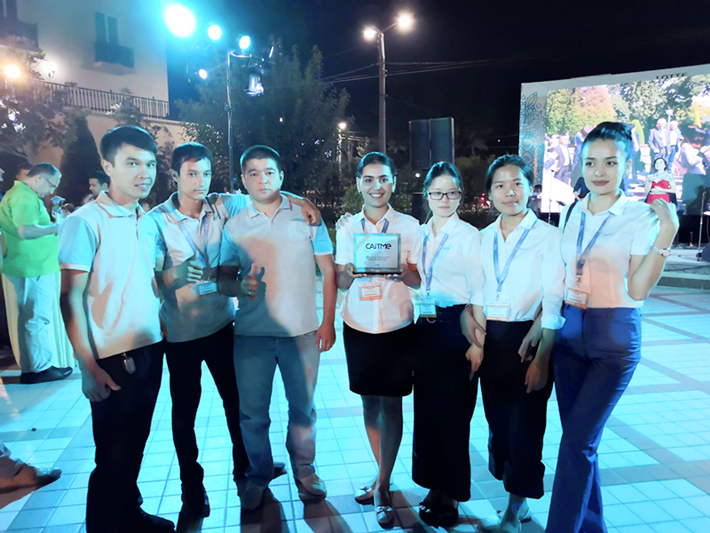 On the opening night of this exhibition, Jack also won the title of "The best product presentation" at a dinner hosted by CAITME. This award undoubtedly represents the trust and support of overseas customers for Jack.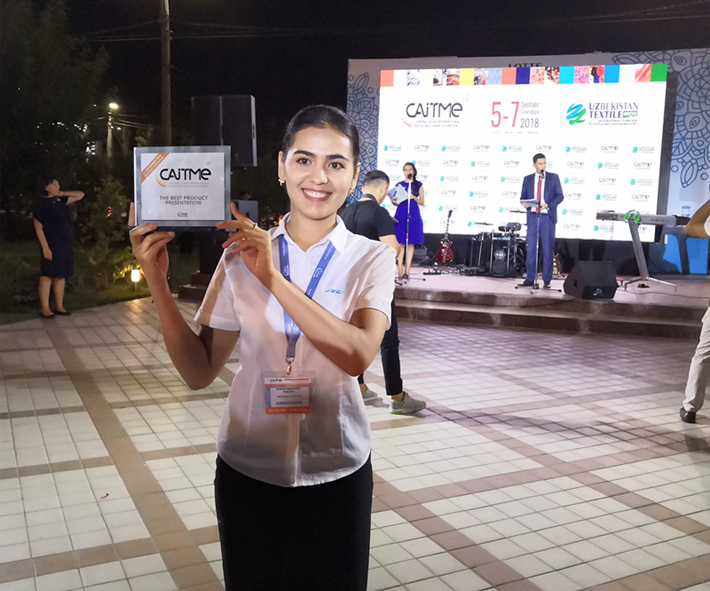 (Won the best product award, an Interview with reporters)
Why JACK is so attractive and can get highly recognition as well as many orders overseas?
Jack's desire has always been to focus on upgrading sewing equipment and the continued supply of better products for the sewing equipment industry, clothing enterprise, etc. Under the tide of global automation and intelligence, JACK keeps exploring, innovating and making breakthroughs, driving the sewing equipment industry under the tide of technological innovation.
7 R&D Center,500 international and local members R&D Team, Its strong independent research and development capability keeps breaking through and surpassing. the industry brought a leapfrog development because of the emergence of new technologies every time. JACK has 11 overseas offices and its sales network located in more than 120 countries and has more than 5000 sales and service center. No.1 sales in quantity in sewing machine field all around the world for consecutive 8 years. No.1 of export sales for consecutive 9 years. JACK keeps creating an industry myth.
Translated by Tracy