On 6th August, 2018, Jack Bangladesh office cooperated with the Bangladesh government support project to launch a Jack class in the Jamgora area of Bangladesh. In order to cultivate more technical talents, the Bangladeshi government has spent a lot of energy on talent training by teaching them and teaching trial sewing to help students and labor survive in society better.
At 19:20, the course began. First, Mr. Islam, the head of the government support project, gave a brief introduction to our next lecture. The students were excited and prepared for the class.
At the corporate culture level, we first made a brief narrative of Jack's development process, showed them the development history of Jack in more than 20 years and the proud achievements in the sewing machine industry. Let students know that Jack's 'China No.1' and Jack's core values 'focus, concentrate, simplicity, gratitude' are inseparable. To build the first brand of global sewing equipment is gradually being realized.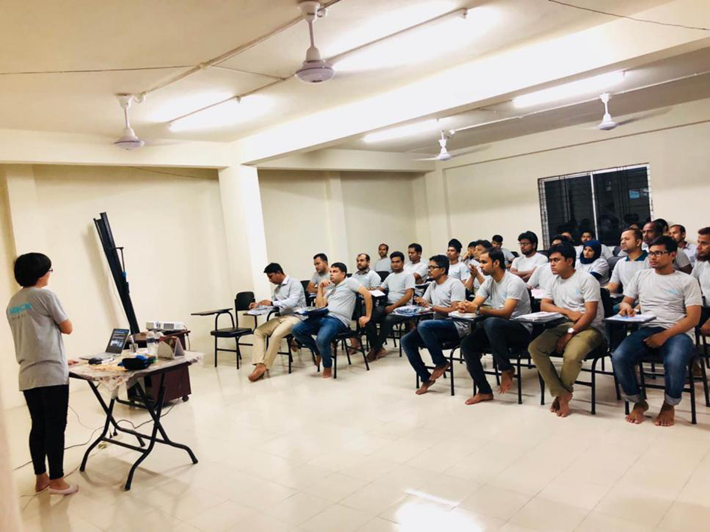 Secondly, regarding the sewing equipment, we had explained the product segmentation and characteristics of lockstitch machine, overlock machine and interlock machine specifically. The performance of the Jack sewing machine was presented completely in front of the trainees. During the period of doubt about structure and the operation mode of machine, technician Shen explained patiently to the students one by one.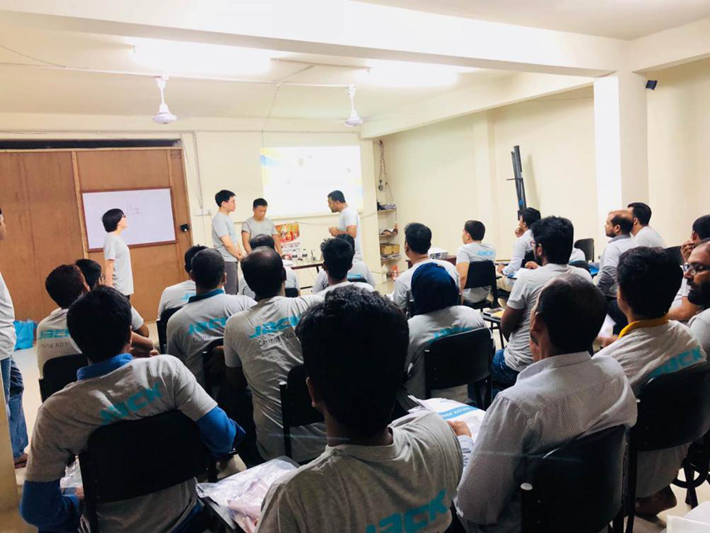 Finally, we mainly elaborated on the seven major institutions in the working principle of the sewing machine. In the hot discussion, the students had a deeper understanding of the sewing machine.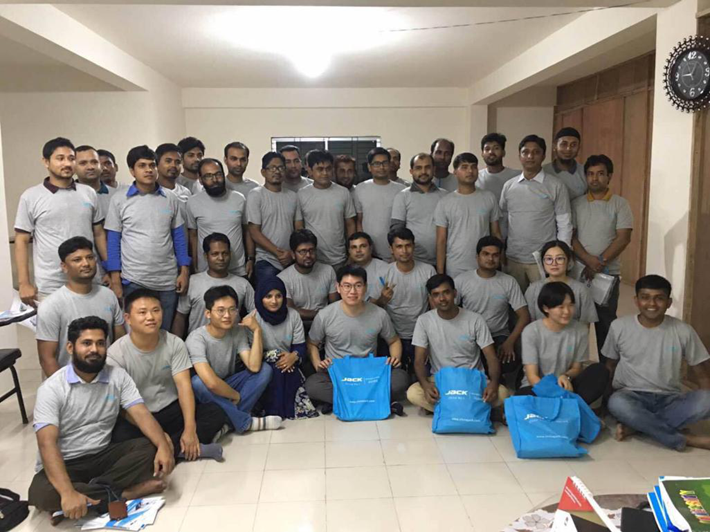 After the two-hour lecture, many students said they would like to attend the next training course and hope that Jack can organize more such activities cooperate with the government to provide more opportunities for students from Bangladesh.