During 10th to 13th, April 2018, the exhibition EMITEX was held successfilly in Buenos aires, Argentina, this time, our agents exhibited together and spent a lot of time and energy on jack's booth.
We made a lot of preparations for the show. The layout of the booth was tidy and orderly, beautiful sewing machines became the stars, and Jack Blue became a bright scene in the wonderful city.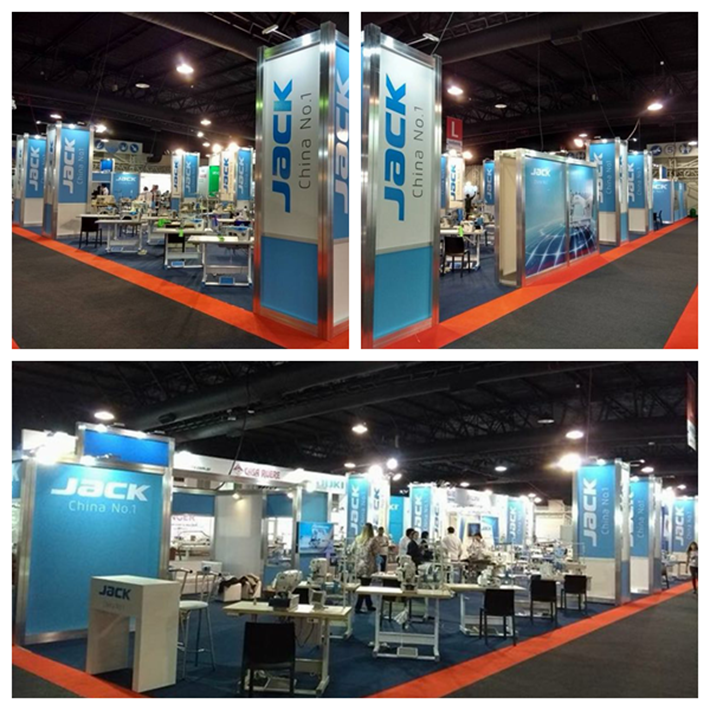 In the show, visitors are endless. They show a great interest in our activity and many participants tried to operate the machine personally. There were numerous onlookers when one of our family overseas was experiencing.
Beautiful woman with a good-looking machine, how delightful it was!
During the exhibition, our C5 and some other hot products appeal to many visitors. A5, as the star product of this show, became the favorite darling of the participants! Take a look at these visitors who are totally attracted by our "superstar". They crushed their heads just for looking at it!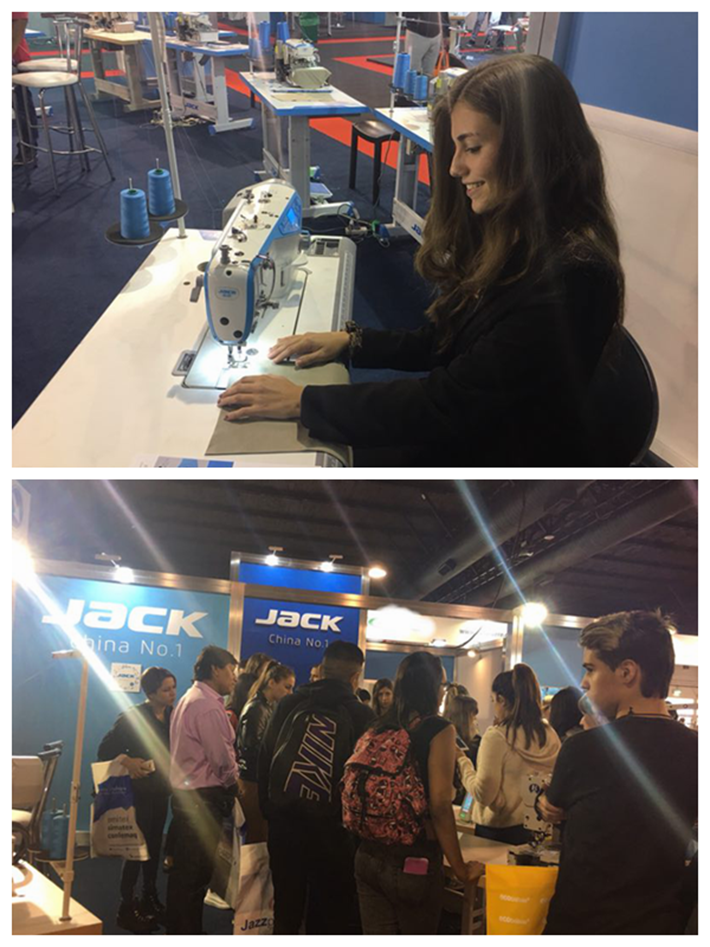 In the end of the event, the distributors volunteered to take pictures with our staff with a lot of thanks for their hard work and good service, and expressed that they were very satisfied with this event. Jake Overseas is working for your fast 100% service. The first brand of the world's sewing machine is being realized with all of your efforts. Thumbs up for Jack as well as all of you!
Written & Translated by Tatiana