May 22nd, the exhibition SPESA had its grand opening. The exhibition was organized by Messe Frankfurt, the German Messe Frankfurt, and the United States Sewing Equipment Suppliers Association, SPESA. The exhibition is held annually. It is also a very important platform for companies to open the US market. The exhibition SPESA attracted 351 exhibiting companies last year, and the number of merchants reached 9,600. Exhibition was held at the Georgia World Congress Center in Atlanta, Georgia, and its area reached 16,000 square meters. How can Jack be absent from this important exhibition?
At the beginning of the 22nd exhibition, the flow of people at the Jack booth was constant. Customers from all the US states and South American countries had always surrounded the perimeter of the Jack booth and observed the performance of Jack machine. From time to time, they personally try the machine and communicated with their companion.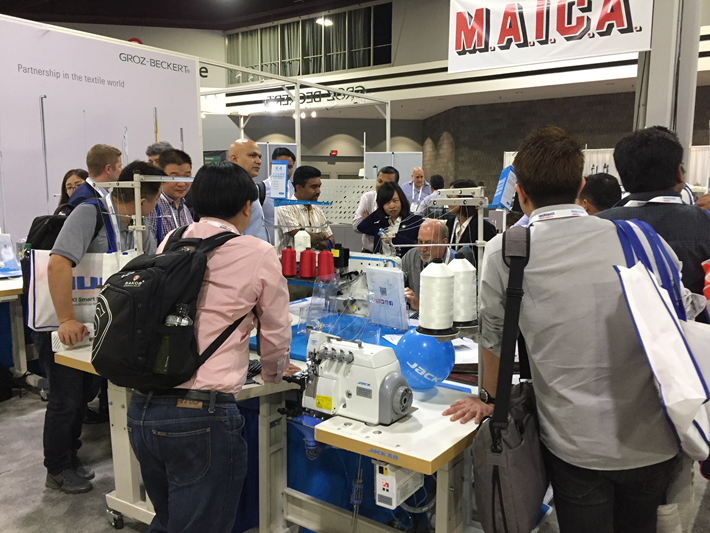 The negotiating area was also set in the Jack exhibition area. Customers attracted by the excellent performance of the Jack machine learned more about the machine here with the corresponding person who is in charge his market.
At this exhibition, Jack received acclaim from customers in the Americas, and also received many orders. We come back with fruitful results!
Written & Translated by Lucas